When people think of the most beautiful beaches Queensland offers, no doubt the Whitsunday Island will be one of the first places that come to mind.  With 74 different islands to choose from, the region is abundant with stunning beaches and of course, is surrounded by the marine beauties of the Great Barrier Reef.
However the Whitsunday region is so much more than the Whitsunday Islands.  The region also includes the coastline which stretches from around Airlie Beach in the south to Bowen in the north.  Here you will also find some of the most beautiful Queensland beach destinations.
17. Whitehaven Beach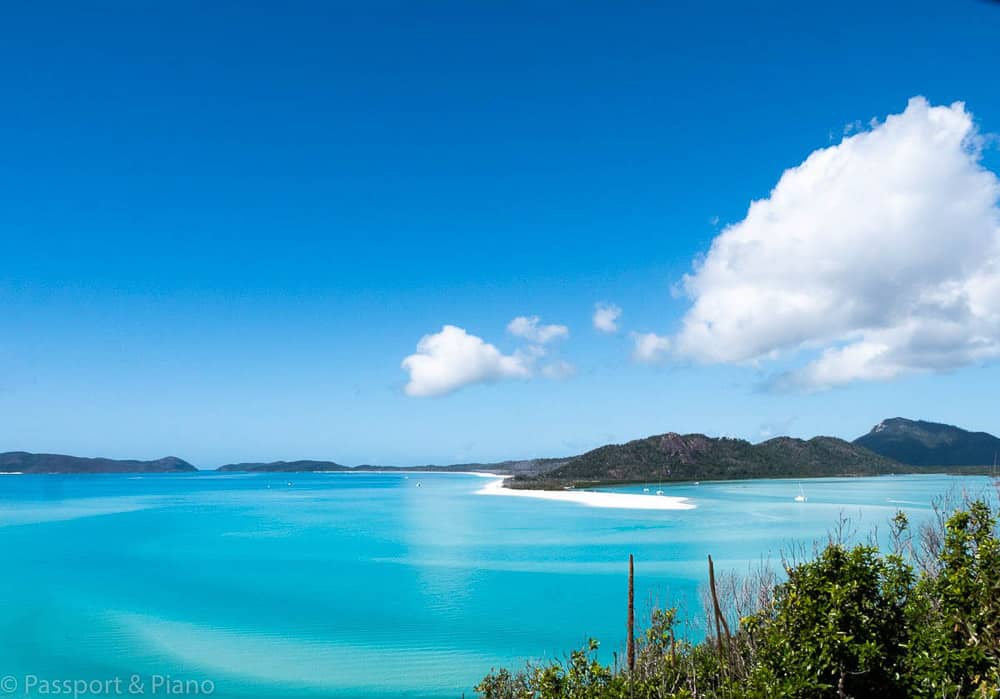 Contribute by Fiona from Passport and Piano
Whitehaven Beach is famous for its white silica sand and crystal clear turquoise water that forms beautiful swirling patterns on the beach. It's a tropical paradise that's not cheap to visit, but it's worth every penny, which makes it one of Australia's best landmarks. 
To get there, you have to take a day trip to Whitsunday Island or hire a boat from Airlie Beach or Hamilton Island as there's no accommodation on the island. Access to the beach is via a wet landing as no boats are allowed to moor there, but tour companies will get you as close as they can on a small dingy. 
Once on the beach, there are no facilities, so make sure you bring plenty of water and remember to take any plastic away with you. For exquisite vistas of this idyllic beach (which frequently makes the list of the ten best beaches in the world) take a walk up to the Hill inlet outlook. The view is breathtaking, and the water is so clear you'll be able to see the rays swimming even from this distance. 
The beach is 7 km long so take a walk on the fine delicate white sand and find your own isolated spot of paradise. The clear water makes for excellent snorkelling opportunities and as there's a good chance of spotting turtles, rays and dolphins.
The best time to visit this pristine beach is between September and December although Queensland tropical climate means that even in Australias winter months it won't be cold.
Click here for accommodation near Whitehaven Beach.
18. Horseshoe Bay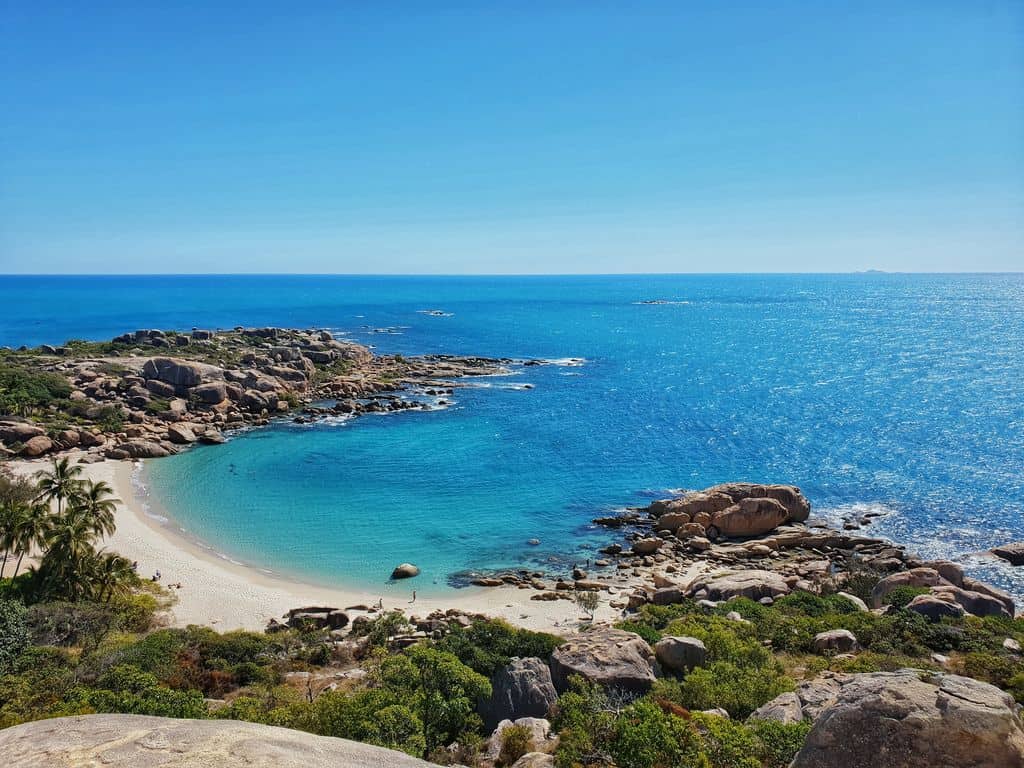 Contributed by Erin from Explore with Erin
Approximately an hour's drive north of Prosperine airport is Bowen, the perfect town for a family vacation in the Whitsundays. It's a town steeped in history right on the water's edge. In fact, it's the oldest town in North Queensland, first established in 1861. Its beaches are some of the best in the world, and you'll want to take in a sunset on any one of them.
My favourite Bowen beach has to be Horseshoe Bay. It was an excellent spot for a hike to take in outstanding views along the entire coastline. The pier is also a wonderful walk to spot turtles, rays, and dolphins. And the sunsets are magical.
We stayed at the Sky View Units while in Bowen. A quiet and lack back family unit within walking distance to the beach. The front of this motel is quite unassuming, and I was pleasantly surprised to open the door to find a spacious two bedroom unit.  We had a lounge room, full kitchen, dining and two bedrooms with robes.
While visiting Horsehoe Bay in Bowen, don't forget to take pictures at the Big Mango or eat the freshest seafood in Queensland at Birds Fish Bar.
Click here for accommodation near Horesebay.